John 4:14b, "The water that I will give will become in them a spring of water gushing up to eternal life."
Thursday, October 28, 2010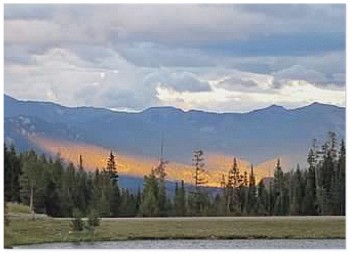 Classic Collage 3x5 folded card

Posted by

P.S.
at 11:15 PM
1 comment:


Friday, October 08, 2010
Wedding tomorrow. I am dreading it, as is most everyone involved in it. The bride and groom can't wait for it to just be over. So much drama, so much smack talking, so much family dysfunction. Brides family hates groom, tries to manipulate bride, and are attention seeking drama queens and kings. Grooms family is somewhat messed up, but pretty stable at this point. And absolutely appalled at the bride's families behavior. I was sooo glad when the rehearsal was over. I didn't know if the bride was going to get through the evening. I tried to be supportive of her and help her out, but ended up being loathed by her sisters who are against the wedding.

Yuck. Yuckity yuck. And know I'm trying to figure out what to preach at the wedding! I'd love to tell them to all grow up and get a clue, but that wouldn't really be pastoral or appropriate. (But many of them could use a good stern lecture about their selfishness). So what do I preach to these people who are so divided and upset and dysfunctional? What can they hear, really, at this point?

Might have to sleep on this one.
Posted by

P.S.
at 11:36 PM
No comments:


Friday, October 01, 2010
picture by faith goble, from flickr
We're getting ready for Halloween at our place. The window clings are up, and the rest of the decorations will come out tomorrow. Some of the ladies at the church and I are planning an All Hallow's Eve party on the 31st, games and food and prizes all on the parsonage lawn. I'm getting pumped about it! We're going to advertise in all the surrounding communities, since people tend to have to travel quite far for trick-or-treating anyway. I think we could have a GREAT turnout, if the weather SO much fun to do it on our big lawn. Here's hoping!
Posted by

P.S.
at 11:35 PM
No comments: